Funeral options beyond burial or cremation: Human composting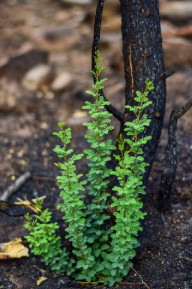 While it's not yet legal in Illinois, composting of human remains is now an after-life care option in five states. Both burial and cremation use up a lot of resources and cause pollution. Composting allows the human body to decompose more naturally with other biodegradable materials, eventually becoming soil. The soil is returned to the family to use as they wish. For more information,
check out this article
.
---
Frens Elder Law & Estate Planning has placed the information on this website as a service to the general public. Use of this website does not in any manner constitute a client-attorney relationship between Frens Elder Law & Estate Planning and the user. While the information on this site is about legal issues, it is not intended as legal advice or as a substitute for the particularized advice of your own counsel. Anyone seeking specific legal advice or assistance should retain an attorney. This website could include inaccuracies or typographical errors. The materials on this website do not constitute legal advice, do not necessarily reflect the opinions of Frens Elder Law & Estate Planning or of Attorney Stacia Frens, and are not guaranteed to be correct, complete, or up-to-date. The articles and information on this website are provided as is without warranty of any kind, either express or implied.
Sep 23, 2022
by